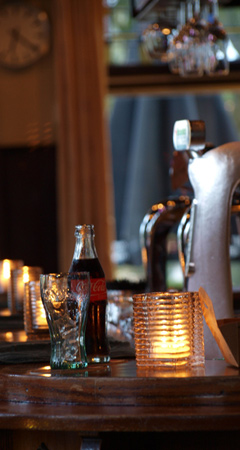 Cosy drinks in our Café (pub)
Looking for a cosy atmosphere to relax and enjoy a few drinks with friends or co-workers? If so, you've come to the right place. Are you a true beer aficionado? We have a special beer menu featuring a variety of beers on tap or by the bottle. A tasty snack to go with your drink? Anything's possible, from a traditional Dutch bitterbal to a delicious, homemade toasted sandwich, fresh from our own kitchen.

Ready to celebrate the end of a busy working week with a drink and snack? 
Come welcome the weekend every Friday starting at 16:30. Catch up with friends or co-workers while you enjoy a drink and a snack. 
See the calendar for special activities.